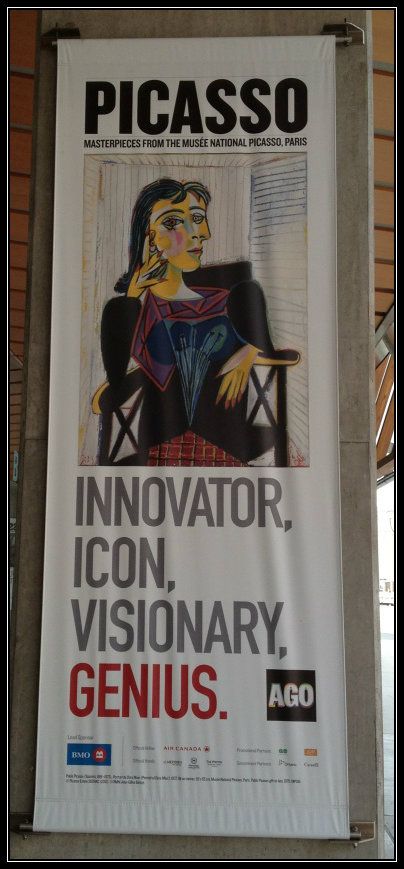 What a difference seeing something in person makes. Reproductions do not do them justice.
Today I went to see Picasso - Masterpieces from the Musee National Picasso, Paris at the AGO in Toronto.
Wow. Unbelievable colours, amazing brushstrokes and the life that emerged from the works.
Already I have several ideas for new projects, have to see how they develop.
One of the featured paintings was the Portrait of Dora Marr, 1937. It's also on the poster. Amazing.
Last year my students did an assignment based on it.
Here are some photos of their results.