While driving in Prince Edward Island,my cousin, aunt and I came across a display of birdhouses at the foot of a driveway. Curious, we backed up and drove in.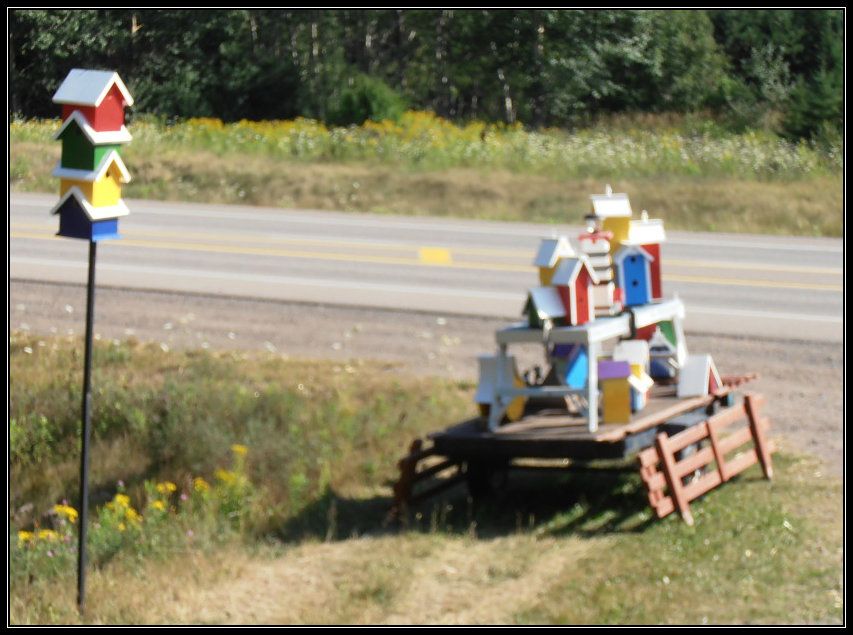 What we found was a small shed called The Bird House.
We also met the creator of all the houses, a retired gentleman, who liked to work with his hands and who told us that his wife did all the painting.
I purchased the one shown below, and, yes, it was a challenge to bring it back in my suitcase, but, it was worth it.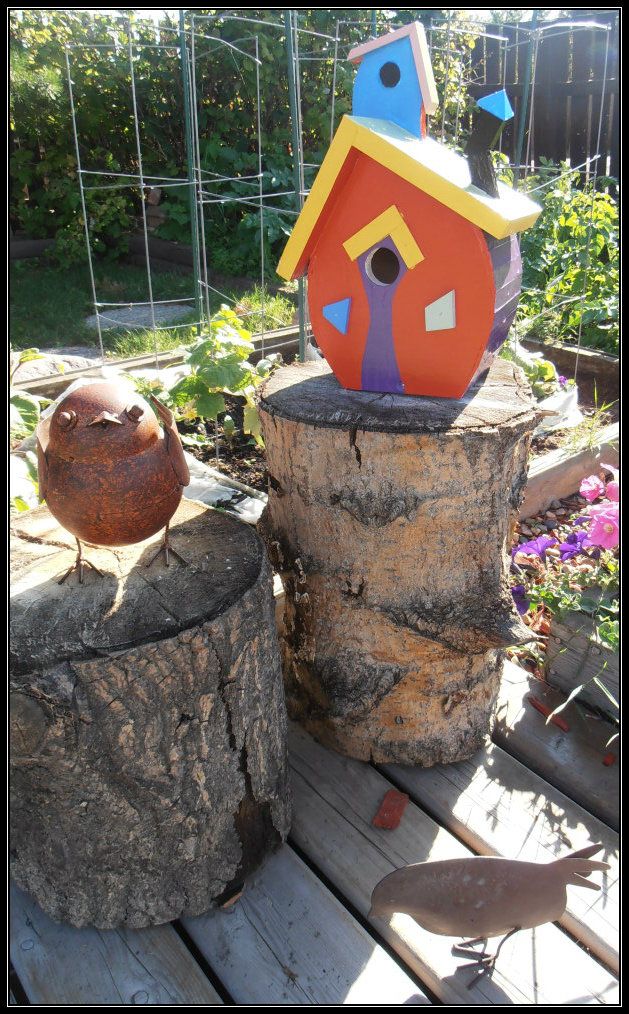 So, what has this inspired? Right now I have several posibilities going on in my head. It could be the basis for "crooked" paper mache houses, paintings of birdhouses on poles, positive/negative images, cutting paper into geometric shapes to create houses, repeated images or even make the types of fantasy birds or other creatures that would live in houses like these. We'll have to wait and see what develops.