Last year, like many other art teacher bloggers, I tried the line design with shading project from the blog
artwithmre@yahoo.com
and although the results were successful, I found it took a fair amount of time to complete.
This year, I gave the project to my grade 5s, but instead of working within a rectangle, I had them draw an outline of their initial in block format.
They then proceeded with the same method, drew the first line across the letter, added the dots, connected them with curves, then continued adding more curves to fill the letter.
Finally they shaded the shapes with pencil crayon, working dark on the sides and disappearing to white in the center.
The students were very pleased with the results and several decided to make extra letters and add them to Mother's Day cards. A couple of the students also decided to experiment with other shapes with positive results.
Finished letters were cut out and mounted.
This letter is nearly finished. Next step would be to cut it out then mount on another sheet.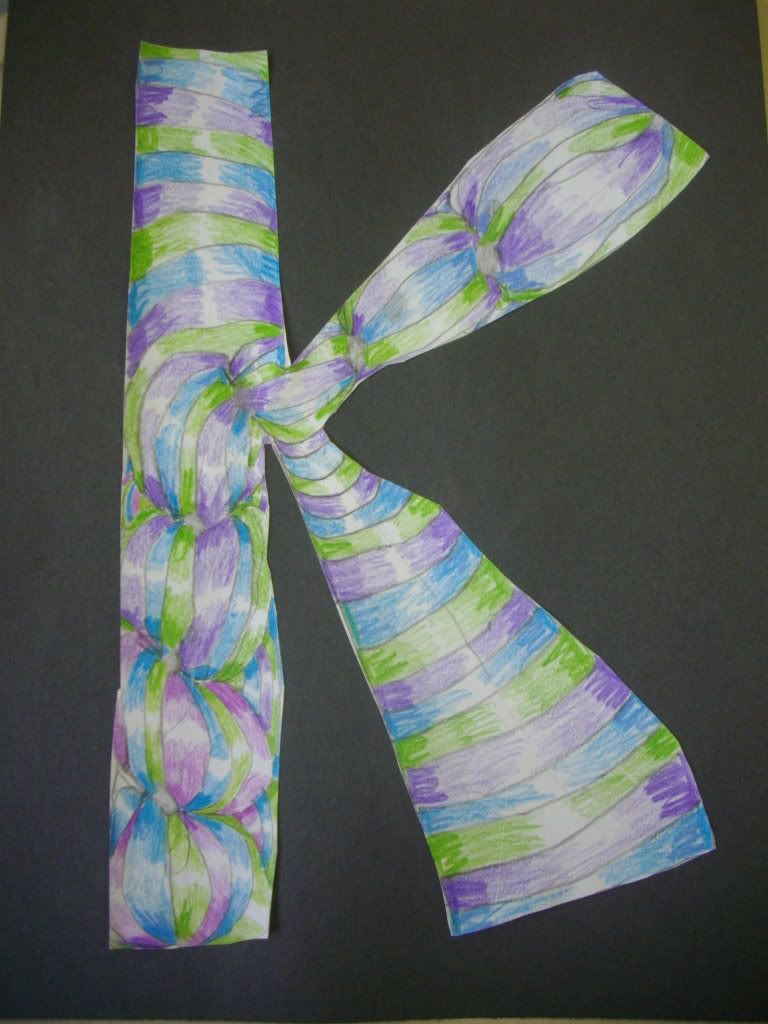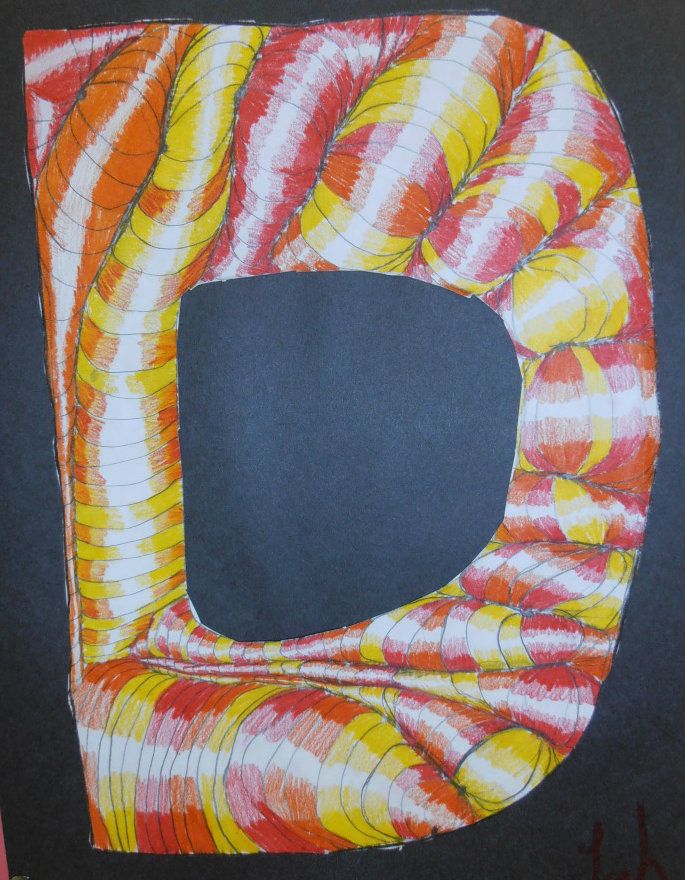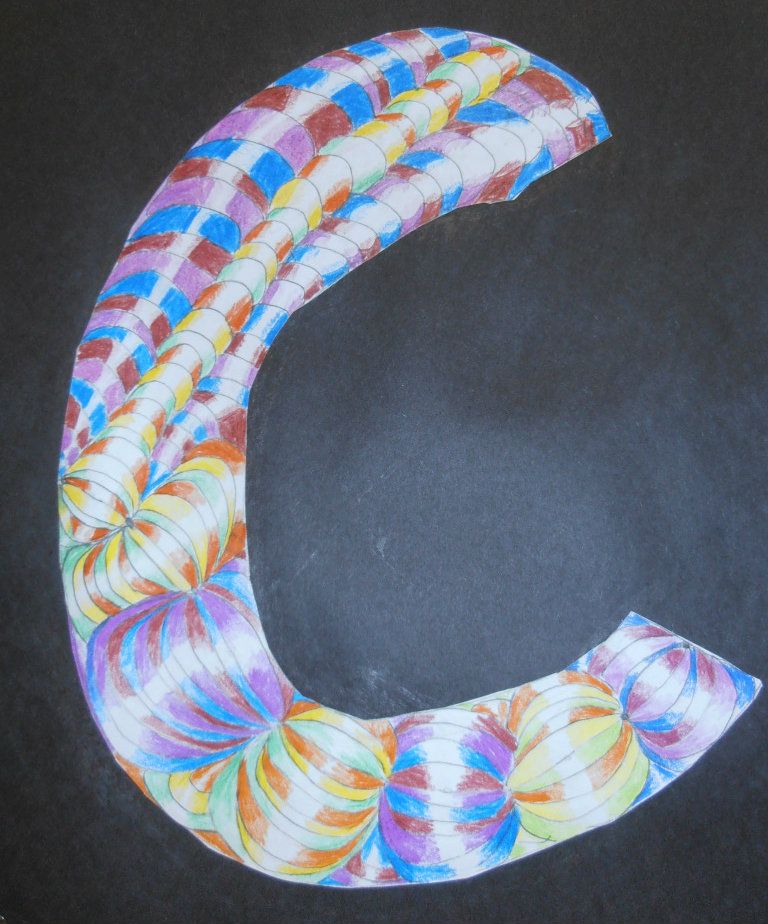 The student who created the image below finished her letter early so she decided to experiment with other shapes.