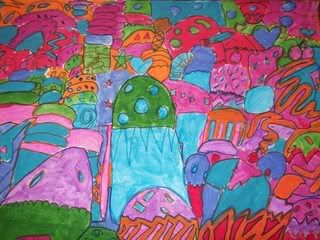 Grade five students picked a theme and then worked with overlapping shapes to create depth in their pictures.
First they began with paint. They tried to balance their pictures by applying the same colour in at least
three different locations.
Once the painting was finished, the objects were outlined with various markers.
It was a little tricky getting them to draw large at first, but they soon caught on.