This is a project I have done with my grade fives but it can be adapted to others.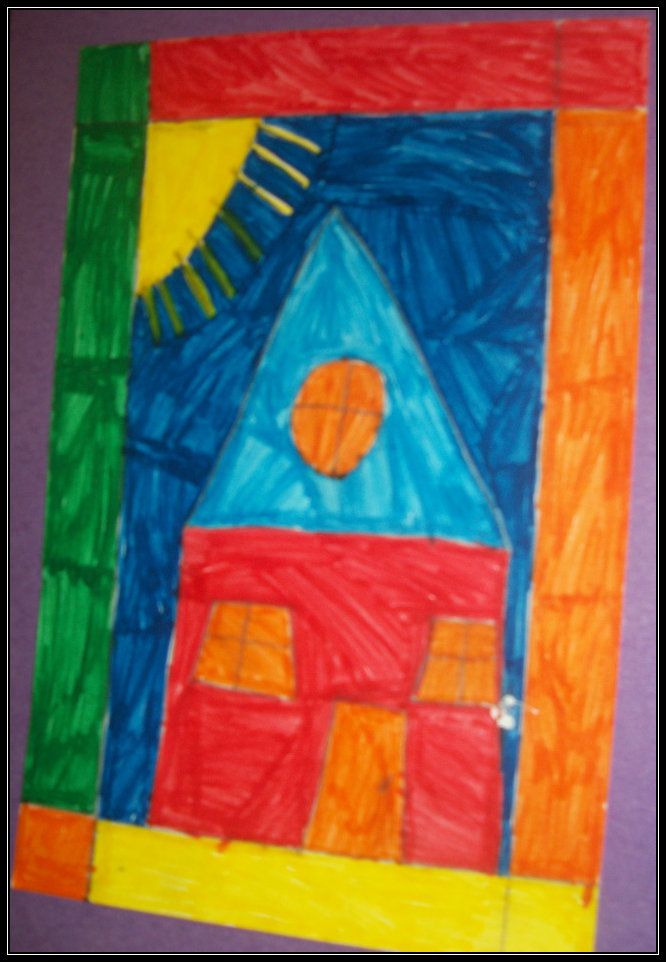 It involves using a variety of media. Students will be able to see how the same image can be affected by different media.
Students begin by drawing a chosen image on a sheet of cartridge paper (6" by 8") and include a border. They usually just use a ruler width for the border.
Next, using pencil crayons or felts, the image and border are coloured. Try to avoid black in the image as this will not show up in the second project.
This student chose a multicoloured effect for the
frame or border.
Try to encourage students not to include fine details as this could affect the success of the other projects.
Second Project
The next project involves drawing the same image on black paper, again the same size as before.
Students used a pencil to draw with, it could still be seen but did not stand out if it wasn't covered in the end.
This time students created a mosaic or stained glass effect by using cuttings from magazines.
Once the colours are found, cut the page into random shapes.
Complete the image with the cut papers. Too much detail could create a problem.
Stress the importance of leaving an edge of black all around the cut paper. Remind them that this is the grout or leading around the piece.
Glue stick or liquid school glue was used to attach the pieces.
The gloss from the magazines adds to the effect.
Third Project
The final project has the students working with black and white patterns.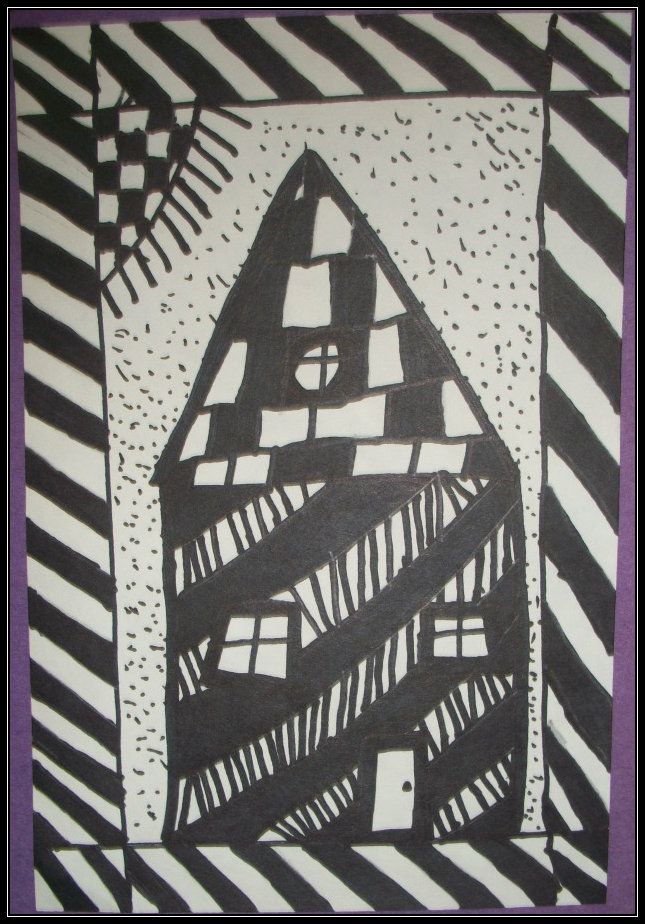 Same image once again but get them to experiment with as many different patterns as possible.
This time Sharpies were the tool, but black markers, pencil crayons or even pen and ink
could be used.
Encourage students to think about contrasts when adding patterns and the use of light and dark.
This time this student decided to go for a unified look to the border.
Finally, all three images are mounted on one sheet of construction paper.
Here are all three images together.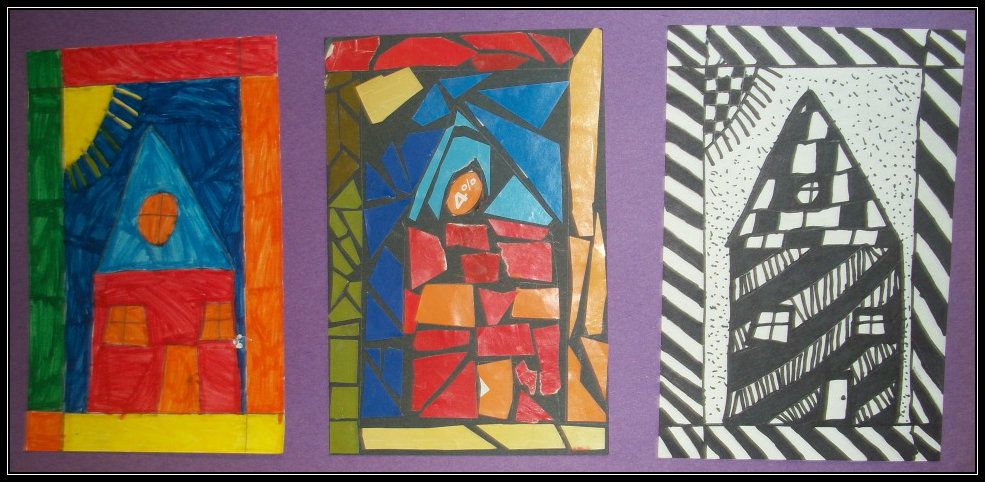 Two more examples.