I attended a session at convention by a teacher presenter named Andrea Daly who had many wonderful ideas.
She suggested putting an animal into a "natural" setting but to use unusual colours for the creatures.
When I returned to school, I tried it with my students.
The successful results are below.
Liquid school paint was used once the pictures were drawn with the animals as the main focus.
Students completed the backgrounds first then coloured their animals.
The unexpected colours make the paintings pop.
The two below weren't quite finished but you can see where the artists were going with them.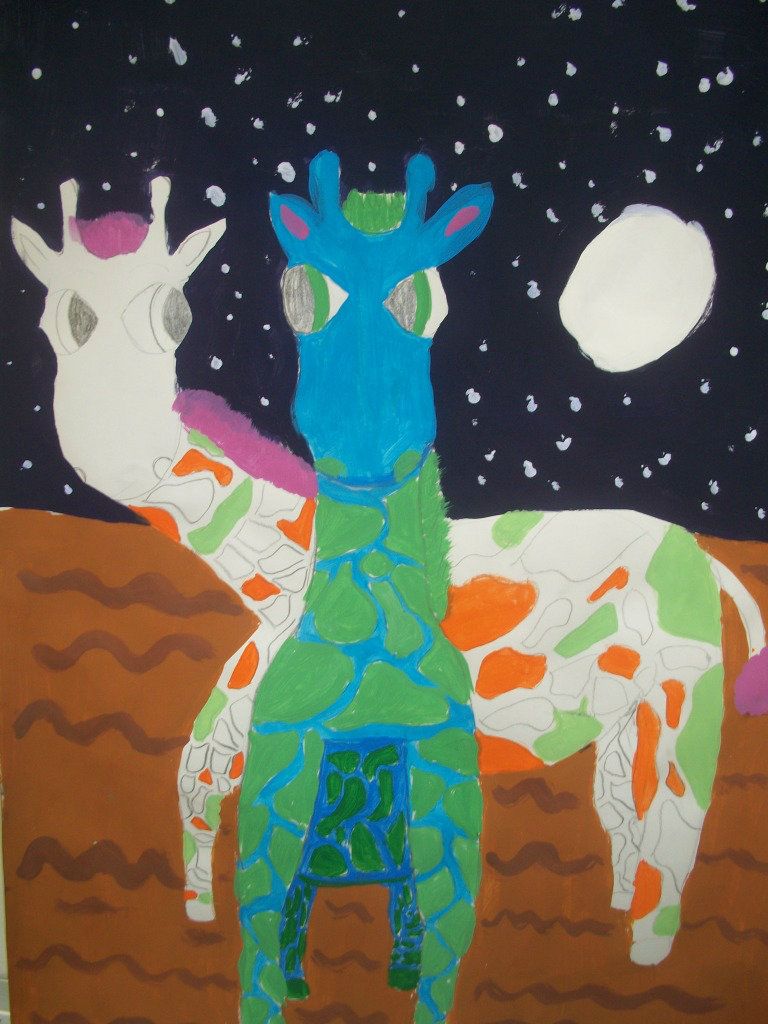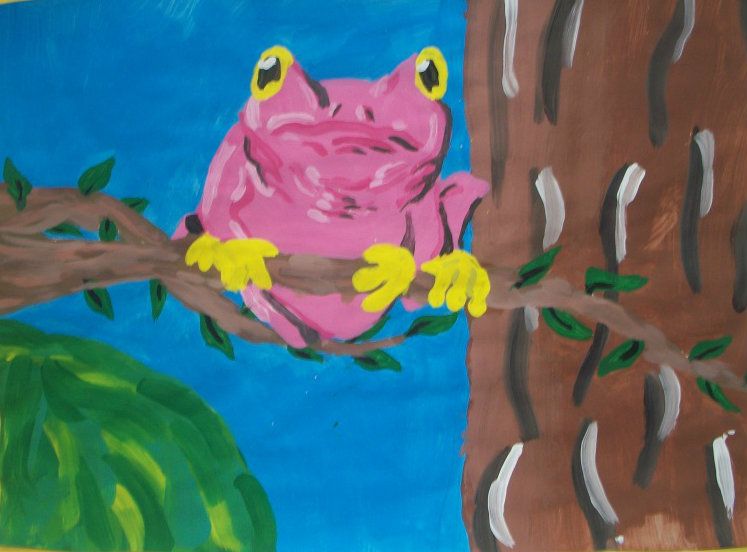 I think they look great!