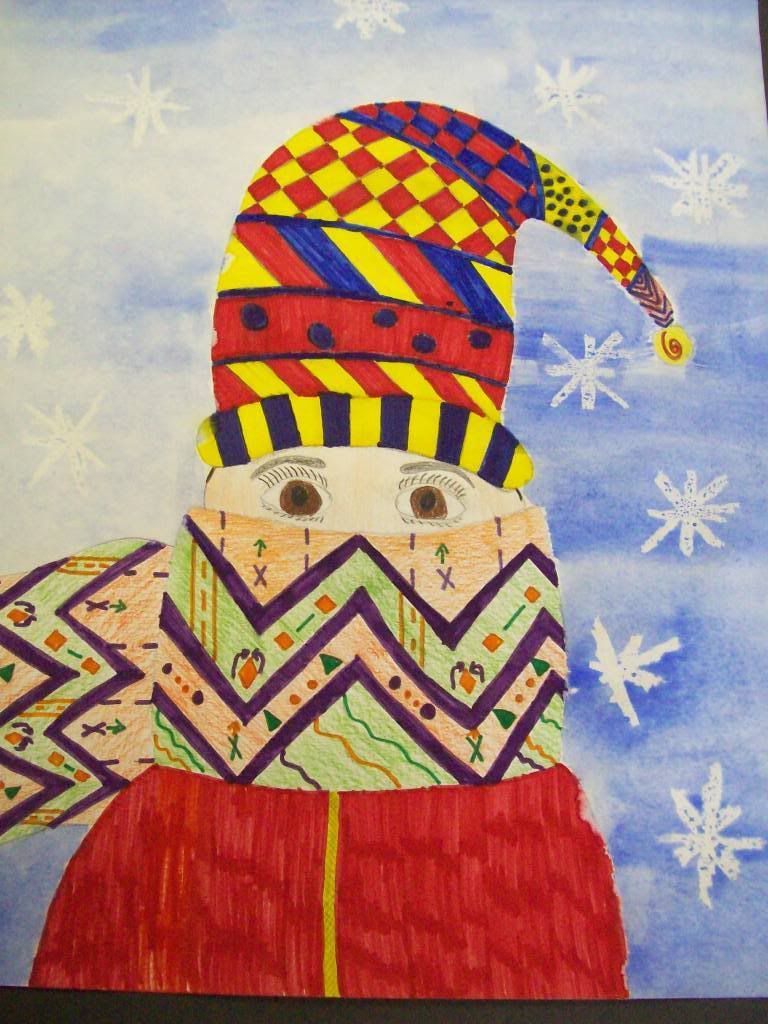 It gets pretty cold in northern Alberta, the temperature often drops to -30C or -40C during winter, but school stays open so students bundle up. This became the inspiration for an art project.
Students drew their head shape, neck and shoulders. We discussed eye placement. Next students added hats and scarves, bringing them to just above and below the
eyes.
Sections were added to be filled with patterns.
Since we had just completed looking at the colour wheel, students had the choice of completing the hat and scarf with warm/cool colours or a primary/secondary combination.
Any other clothing that could be seen was the student's choice on how to finish.
The background was left until the figure was completed.
White crayons were used to draw snowflakes on the background.
Finally, a wash of blue paint was added for the sky. The crayon acted as a resist so the snowflakes appeared.
HINT! Have students paint the wash away from the figure instead of to it, to help
prevent bleeding.
As far as media goes... students had the choice of working with pencil crayons, markers, or both.